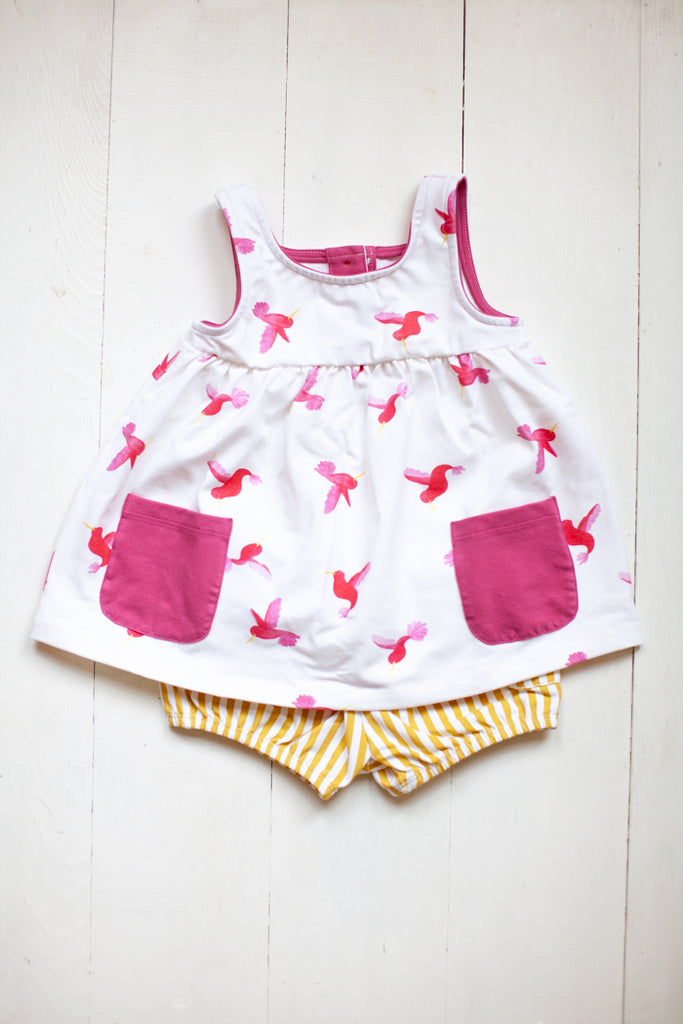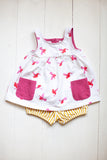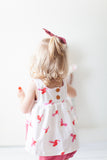 Tank top with pockets in Hummingbirds
$38.00
A top to collect summer treasures and wander in this big world! 
Made using our super soft cotton/lycra fabric, this tank top features fun little pockets and little wooden buttons in the back for style/comfort.
Textile design by This Little Street. Made with love in the USA. 
Fit: TTS - see size chart in pictures. Note: if you bought from our preview collection, we've updated the sizing/length of our tops/rompers/twirl dresses up as they used to run small - to give your little ones more room to grow :)
Details
Contrast: berry pink
Available in size 9-12m, 12-18m, 2, 3, 4, 5, 6, 7, 8,
Printed on organic fabric.
Cotton 82%- Lycra 8%
Size chart - see pics.